Interesting Housing Predictions for 2017: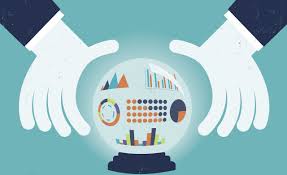 Housing will pick up to its fastest pace ever in 2017
Existing home sales of 6 to 6.5 million in 2017 along with 160,000 new homes being built per year up to 2024.
New home groundbreakings reaching a 1.163 million rate so far in 2016, up about 5% from 1.108 million in 2015. Expect this to continue in 2017, as home builders are encouraged by higher wages, looser credit, and increased demand from buyers.
Home values will grow 3.6 percent in 2017, according a recent survey of more than 100 economic and housing experts. National home values have risen 4.8 percent so far in 2016.
We could see nearly three million first-time homebuyers in 2017, which will prove to be quite beneficial to the industry
A coming surge in Millennials and boomers will dominate the homebuyers market
Millennials will expect a quicker online experience
Thanks to technological advancements continuing to permeate through all aspects of a home sale, from searching for the house itself all the way through the mortgage process, homes will spend less time on the market in the future
The Urban Land Institute's October 2016 Real Estate Consensus Forecast, which noted that apartment rental rate growth is expected to moderate in the next three years to 3.5 percent in 2016, 3.0 percent in 2017, and 2.9 percent in 2018, but remain above the 20-year average growth rate of 2.8 percent. Renters will have an easier time in 2017.
The percentage of people who drive to work will rise for the first time in a decade as homeowners move further into the suburbs seeking affordable housing putting them further from adequate public transit options.
TransUnion forecast credit and mortgage delinquencies will decrease in 2017
Mortgage rates will rise but no higher than 4.3 percent on the 30-year fixed rate next year
Mortgage loan limits have been increased by Fannie Mae, Freddie Mac and FHA – More buying power
Credit scores – Anticipating the average score to rise to 675 from 668 next year. The reason? Millions of homeowners will see foreclosures and short sales; black marks from the crash will drop off their credit reports, helping their case for a new mortgage.
Nationwide prices are still $50,000 below the pre-recession highs. It may take 3 to 4 more years to reach those highs?